I've had it in my mind that I'd hold off taking pics and blogging about stuff until it was warm enough to stand outside in Spring-y clothes for photos... that hasn't really been happening on my schedule... it's way too chilly. So here is a list of things I've sewn up, then tried my best taking pics inside with my very un-fancy camera.
McCall's 6654
Here's a fun little polka dot skirt I made from
McCall's 6654
. I used View B but gave it a slightly more a-line style to fit my figure better. I cut a 16 waist and graded to a 20-ish hip for that. I've held onto this itty bitty bit of fabric since I sewed up
a cute summer dress
with it last year (I've worn that thing so much, it's faded a lot). This is a no-brainer, basic skirt to sew up, I'd use it again because it's blank palette of a design. Oh, I love all this color!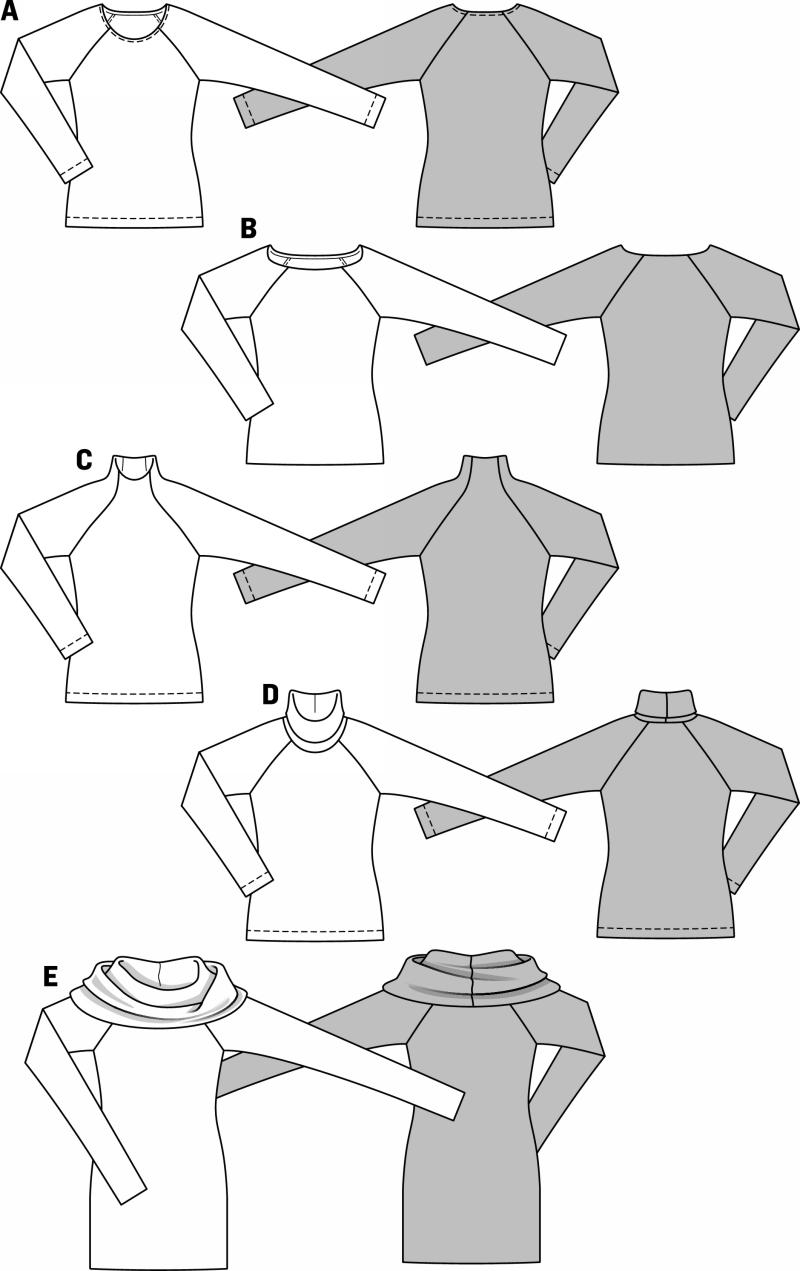 Now this is a shirt I cut and sewed up last night and wore today. I used my TNT Burda 6990 raglan top pattern (check out other versions
here
,
here
,
here
and
here
.) This is a medium weight white cotton/spandex jersey. I was browsing the sewing internets yesterday and got inspired, I then proceeded to straight up steat
Nakisha's idea
to use a mesh overlay on the front. The mesh is a nylon/spandex.
I made a 42 then graded to a 46 hip. I made bindings for my sleeves and neckline with the mesh, it has a good widthwise stretch, so it was no problem. I need like 47 more versions of this everyday t-shirt, it's so functional and wearable.
And now for a look at a sort-of-wearable-muslin for
Vogue 1411
-- a Sandra Betzina pattern. I am not terribly happy with the results and need to tweak the fit more, plus I need to wear a longer, fuller shirt over them for a look I feel will be better for my figure. I made View B, the narrow leg and cut a size D waist and and F hip/leg. I added 2" (5 cm) to the length after hearing the pattern is really super short. There's a lot of wrinkling in the knee area, both front and back... I took back photos but they were so dark that it's pointless to post them.
And finally I made a dark turquoise ponte dress with
McCall's 7121
. I made View C but re-drew that back from a raceback to cover my whole back. I made a 16 bust/waist then graded the a-line skirt out to an 18. I also added 1" (2.5 c) to the bodice length. I made bindings for the sleeve openings, but for some reason just folded over the neckline and sewed it-- I'll do a binding there next time. I feel like this may now be a TNT basic knit dress.
It fits freakishly well-- it can be a real pain in the butt to take photos with directional lighting from my window and a un-fancy camera-- so many wrinkles show up with every twist and turn! Grrr!!! I had to add darts to the upper back, next time I will cut a smaller size there to get rid of those. The waist is meant to be a fuller, blouse-y sort of thing, but I removed the extra material (basically by doing a swayback adjustment on the upper bodice pattern pieces before cutting). I also had to go in on the waist some after serging it all, this was to give it a closer fit. I did not use any elastic in the waist.
So that's a few things I've had sitting about waiting to blog about. I wanted to do it all in one post since none of them are complicated or highly complicated. Loads of functional, everyday stuff.