I don't really feel like re-posting a long list of my top makes or sewing fails of the year. You can just browse my
gallery
and read the posts if you're up for that. But I really wanted to look at what sewing patterns I REALLY used and really loved for my own purposes. These are all patterns that yielded some great looking results, I wear a boatload and will make again. I enjoy sewing functional, normal, everyday stuff, so if folks want fancy frocks and puffy shirts, there ain't any here on this list. This is all just my humble opinion and nobody asked me to list their stuff on here. They are in no particular order.
The Marlborough Bra by Orange Lingerie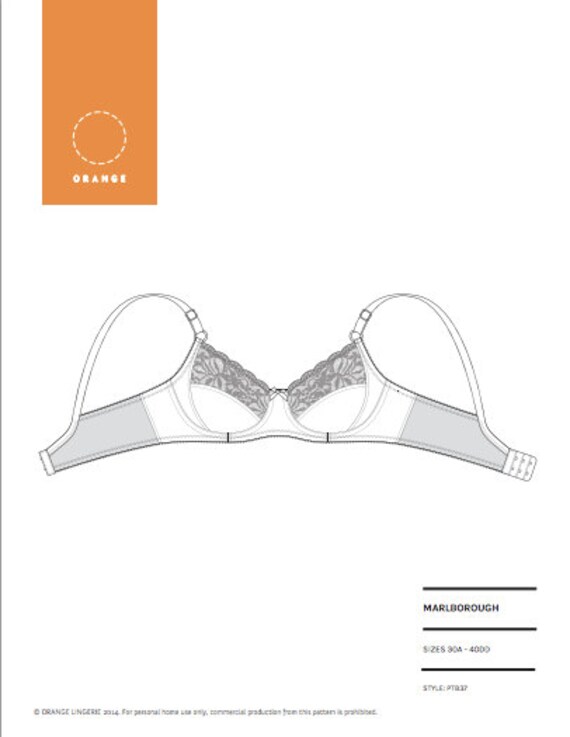 I've been sewing bras for several years and *thought*
Kwik Sew 3300
was THE one for me (it's really a great pattern, though.) Then Norma Loeher of
Orange Lingerie
busted out the
Marlborough Bra pattern
along her book
Demystifying Bra Fitting & Construction
and I found IT... the perfect everyday bra to sew. After some fitting I was able to get exactly what I was hoping for. I've made seven Marlboroughs this year and will make hundred and seven more next year, check em all out
here
is you want and my review of the book
here
.
Vogue 8884 Coat
I love the classic look of the
Vogue 8884
coat pattern. It's not a brand new pattern, it's been around for a few years and was
well reviewed
time and again. I used it to sew up a $2200 Burberry inspired
black trench
coat, it ended up pretty awesome and looks killer on me :) I've been wanting to sew this pattern up again with a completely different fashion fabric, but that's not happened quite yet.
The XYT Workout Top by Fehr Trade
I started sewing almost all of my running clothes about three years ago. A few reasons: Activewear is friggin expensive if I want the good quality stuff; I want a better fit then I can find with RTW; I want to have crazy colors and patterns in my running clothes (why, not?!) I was actually a pattern tester for this one but would have paid every penny for this even if I did not. I really like the
XYT Top
. The directions are are stellar, the fit is actually meant for moving in, not just sitting on my butt watching tv in sheer comfort. I sewed this top up about five or six times,
this one
my hands down favorite to wear... I even hacked it and
made a dress
that I wore innumerable times over the summer.
Burda 6990 Raglan Top
Burda 6990
is officially my 2014 TNT shirt pattern. It's a simple raglan sleeved shirt pattern that just worked out well for me, not loads to say about it. There's various neck options. I want more of them, like NOW! I am constantly wearing every single version I made. I even made it into
a dress
and used it 2013 as
a running top
.
Here
and
here
are other versions.
Simplicity 2153 Jacket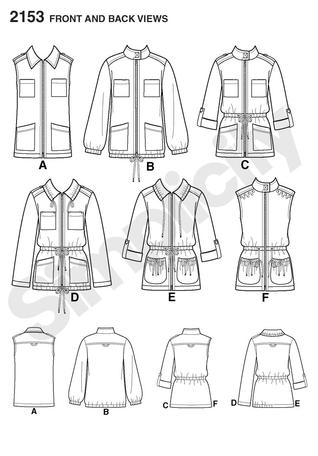 I've worn my
Simplicity 2153
shocking
red jacket
A LOT. It too was designer inspired, a Marc Jacobs rain coat I found on the internets. It's such a rewarding pattern to sew, it's simple to make but yields a great jacket that's functional, flattering and is very RTW looking... I'd bet the farm that no one would ever know it was handmade if they didn't know that I sewed most of my clothes. This is also a pattern released previous to 2014 but I don't care, I made it in 2014 and have been loving it all year. I want to make more versions of this one, too. Duh.
So there you go. Five really solid patterns I sewed up in 2014. And likely will sew up again and again in 2015. What are your favorites?! I want to know for my own selfish reasons.
Okay, okay... here is my biggest sewing fail and my favorite make from this past year--
FAIL:
My
(Almost) Harem Pants
. They are so ugly and look really bad on me. They fit properly but... eww, they aren't for me. But the hilarious thing is this is the 3rd most read post on my blog EVER. Sort of comical to me. I think people really liked them or something, but they are a fashion faux pas on me. Giant pants on a pear shaped girl, bad move. I'll never make that pattern as pants again. (But
the shorts
I made from the same pattern were really great because they didn't overwhelm my figure.)
FAVORITE:
My
floral Hi-Lo Dress
with a funky cutout in back. It's from
Burda Magazine 8/2014 #116
. It's so flouncy and fun to wear. I made it for my birthday in July but wore it a bunch of times otherwise. I got so many unexpected compliments from random people when I wore it, which was kinda sweet. It's not a perfect specimen as far as fit but who cares.
Bring on 2015.